© 2021 www.memoriesofpicturesinmotion.com



tom@memoriesofpicturesinmotion.com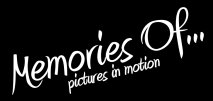 ​

Sessions start as little as $399 with a $299 print credit. Each session includes your very own APP! Click link below to see a sample.




​​​​​

​We offer a la carte pricing, as well as a few packages!!! Scroll down to view different size portraits for your home. The more you choose the more you save! Call us to see where you fit in, we would love the opportunity to create Memories Of...
​
​ ​

​
We except cash, check, Paypal, Square and all major credit cards
​​ Check out the offer to the right from Paypal.​
Pricing and packages are available upon request
Contact us for more information
815-690-7294
tom@memoriesofpicturesinmotion.com
Session price within 20 miles of Joliet. Add $25 for 21-50 miles or add $45 for 51-80 miles or $70 for 81-110 miles.
Not sure what size portrait you want to show off in your home?
​Below are samples with different sizes shown in the left corner of each image
​to show you the impact a larger portrait displayed in your home will make.